Recruiting Simplified
The complete guide to the college sports recruiting process.
Free Preview: Section 1.1 - Coach's Perspective
About Recruiting Simplified
Recruiting Simplified is a complete guide to the college sports recruiting process that'll teach you everything you need to know to play your sport at the college level. This "YouTube-style" video course demystifies the complex recruiting world, teaching student-athletes exactly what they need to know to have a successful recruiting journey. Recruiting Simplified helps future college athletes understand everything from basic recruiting terminology to the microscopic details that coaches look for in their recruits.
We've compiled the best advice from recruiting experts, including college athletes and coaches, athletic directors, and professional players. Hearing about the recruiting process from so many different perspectives will give you insight that can put you above the competition.
Course Instructor:
Worth Gregory
Worth Gregory grew up in Fort Mill, SC, where he played football at Fort Mill High School before heading onto Alabama in 2012. At Alabama, he redshirted and was on the 2012 National Championship team. He then transferred to East Carolina University, where he was a three-year starter, earning all-conference and all academic from 2013-2016. A 2017 graduate of East Carolina, Gregory excelled on the field and in the classroom. The three-time Ray Guy Award Watch List selection averaged 43.0 yards per punt during his 37-game ECU career, which ranks as the fourth-highest total in school history. The team captain set a single-season record as a junior, placing 32 punts inside the 20-yard line, and was named the Pirates' special teams MVP during his final two years of action. At the end of his collegiate career, he had a brief stint with the Jacksonville Jaguars.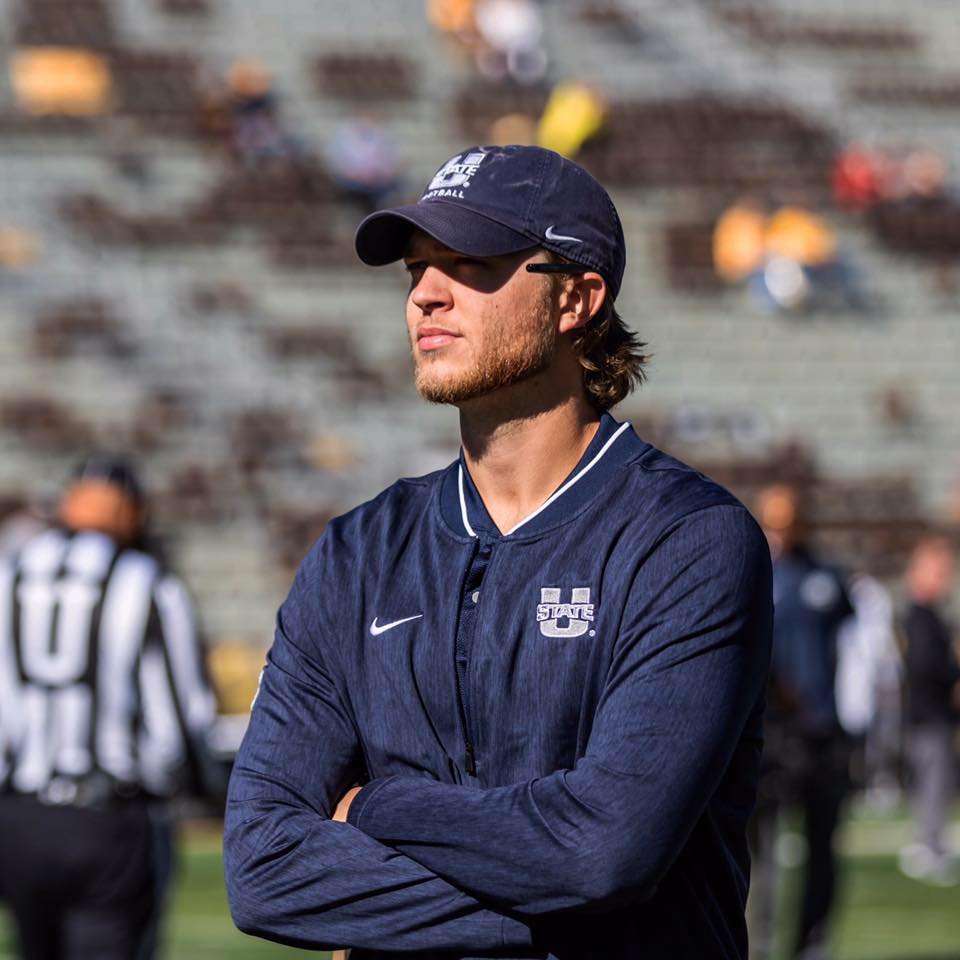 Post-graduation, Worth got into college football coaching, where he was the Special Teams Assistant at Utah State. While at Utah State, he coached an All-American returner and placekicker, Dominik Eberle, who was a finalist for the Lou Groza and now holds over 20+ records at the school. He then moved onto NC State, where he coached special teams in 2019, helping head the unit that produced two All-ACC specialists in Chris Dunn and first-year punter Trenton Gill. That was the first time NCSU has achieved this in over 30+ years. He looks forward to using his past experiences and coaching connections to help the next generation of specialists chase after their goals.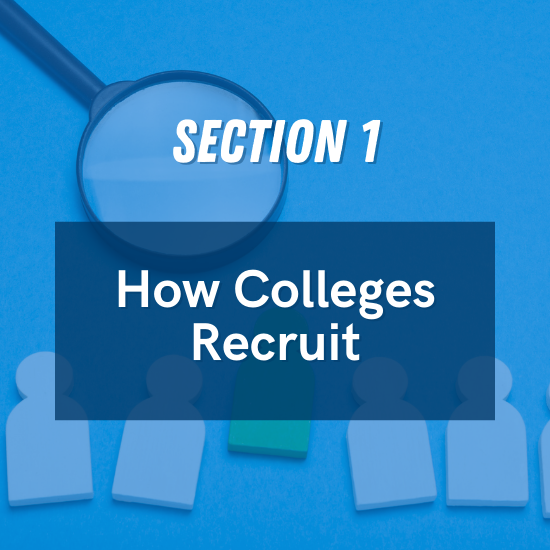 Section 1 -
How Colleges Recruit
Learn about how coaches view the recruiting process, decide who to invite to camps and visits, and rank recruits using the recruiting board.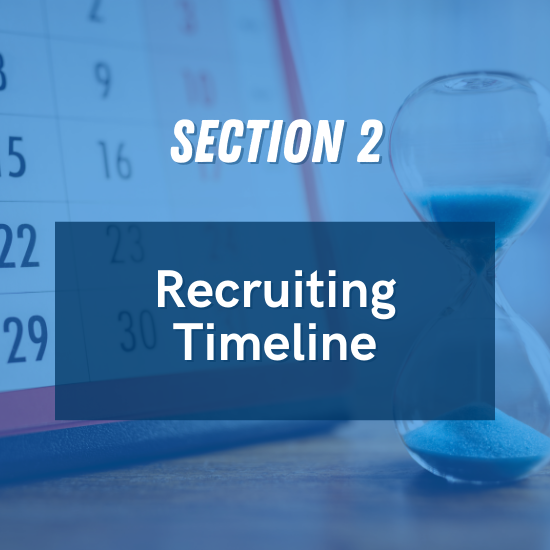 Section 2 -
Recruiting Timeline
Break down everything that a high school athlete needs to do in their freshman, sophomore, junior, and senior years to continue playing in college.
Section 3 -
College Divisions
Understand the difference between NAIA, JUCO, and Division 1, 2, and 3 of college athletics to help determine which division is best for you.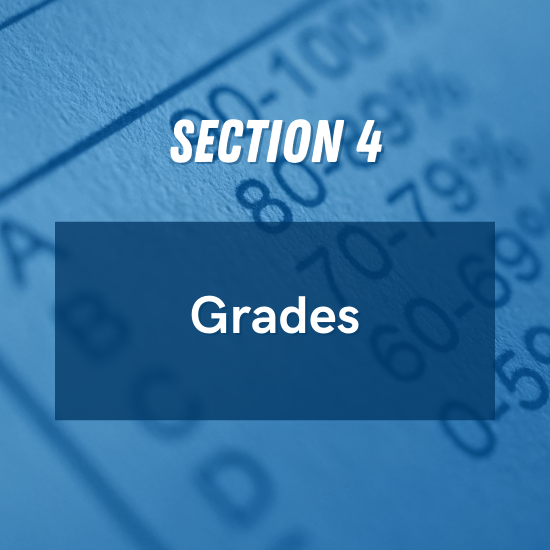 Learn about the sliding scale used by the NCAA, the importance of grades, and what ACT or SAT scores you'll need to earn to be eligible for recruitment.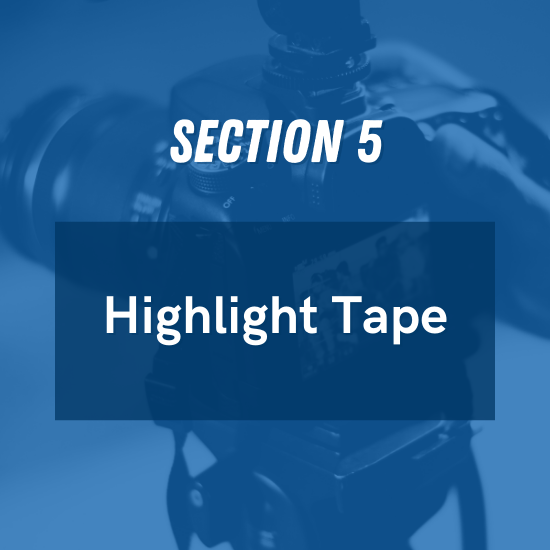 Section 5 -
Highlight Tape
Find out how to create a quality highlight tape, what coaches want to see, and where you should be posting it for maximum reach.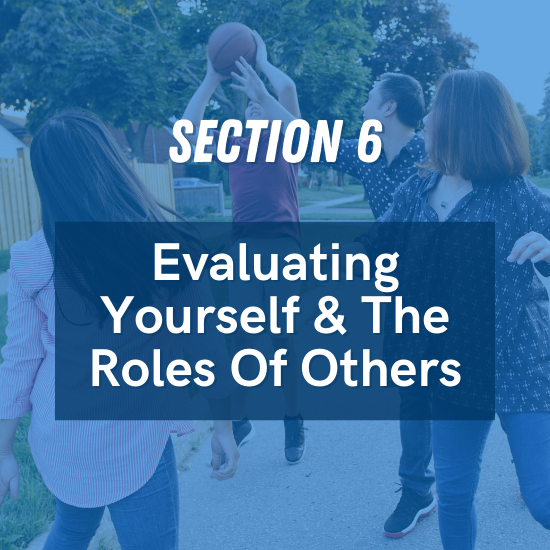 Section 6 -
Evaluating Yourself & The Roles Of Others
Learn how to evaluate yourself as both an athlete and a student. Understand the roles that your parents and head coach play in the recruiting process.
Section 7 -
Recruiting Communication
Market yourself to coaches and recruiters by making the most of your emails and social media platforms. Download templates to help start the process.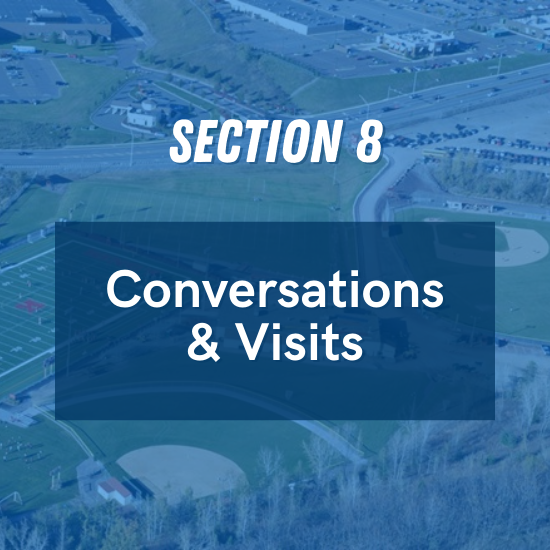 Section 8 -
Conversations & Visits
Learn about junior days and other unofficial visits. Find out all of the most important questions you need to be asking when you're on these visits.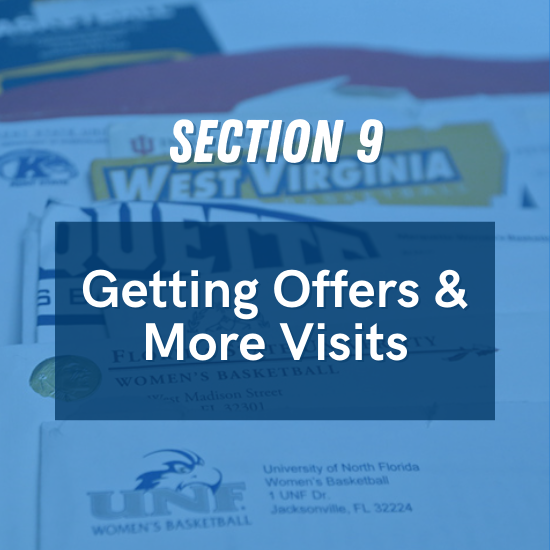 Section 9 -
Getting Offers & More Visits
Compare your personal timeline to coaches' timelines, determine your likelihood of getting recruited, and learn about game day visits.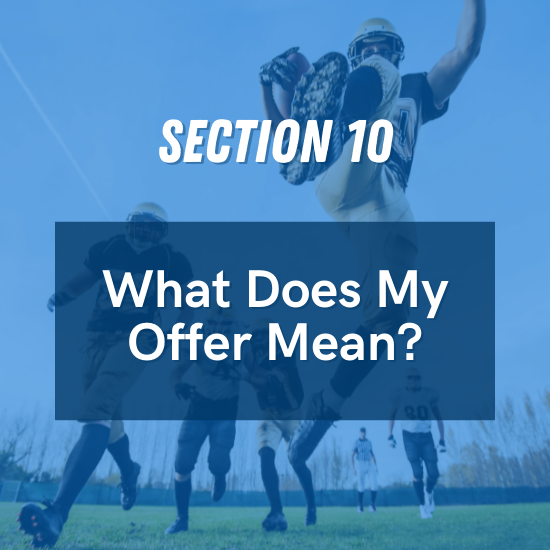 Section 10 -
What Does My Offer Mean?
Understand the difference between a walk on, partial scholarship, blue shirt, red shirt, and full ride offer. Learn what to do if you don't receive an offer.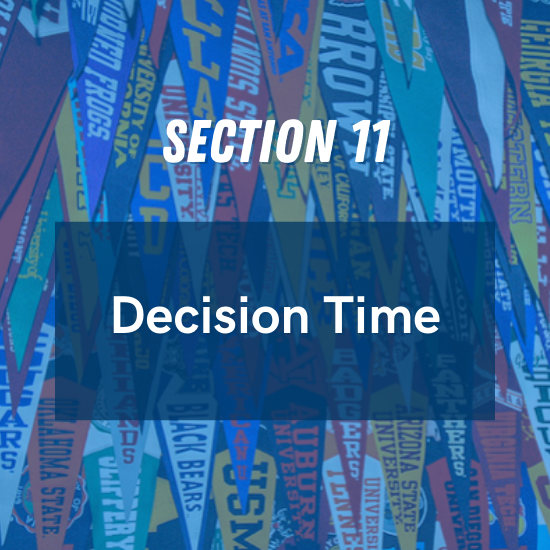 Section 11 -
Decision Time
Learn how to weigh your options and the most important things to consider when making a decision. Get ready to go on official visits to interested schools.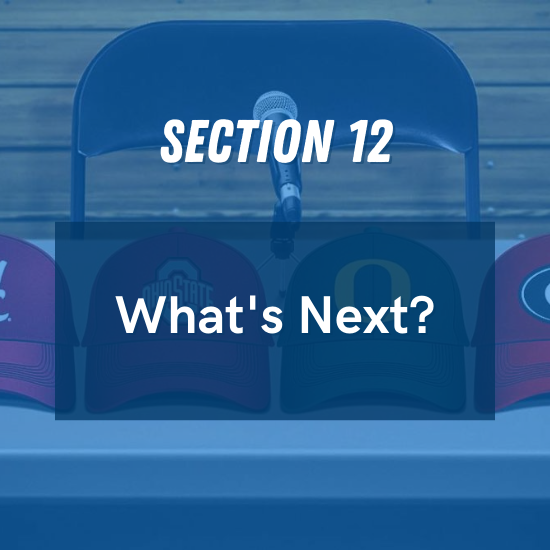 Congratulations! It's time for you to make a commitment and get ready for signing day. Understand what lies ahead after you're recruited.
Explore the Entire Course Curriculum:
More Content Coming Soon!