College Essay Workshop
A Video Course On How To Write
ACCEPT
ional College Essays


Special Introductory Price: $99
(Full Course Price: $200)
Applicant pools are larger than ever. You're competing against students who also have the grades and test scores necessary for their dream colleges.
Essays are your opportunity to stand out.
Avoid the most common mistakes students make when writing their college essays.
Mistake #1 - Your Essay Topic Is Basic
Admissions officers do not want to read a summary of your resume. The goal is to engage them and introduce yourself through your writing. Remember, your essay is an opportunity to show colleges and universities the person behind transcript and test scores. Showcase your personality and leave a lasting impression.
Mistake #2 - Your Essay is Actually About Someone Else
Maybe it was a special grandparent or a caring teacher who inspired you to pursue your chosen degree. That's great, but admissions officers are interested in learning something about YOU- not the most influential person in your life. 
Mistake #3 - It's, Well, Poorly Edited
It's very difficult to edit your own writing. Many students are unaware of different writing techniques and tips to identify which parts of the essay are not necessary to convey their point. Before submitting applications, it is essential to make sure that your essay is a well-executed and polished piece of writing. 
Kelly Chester, who is a college admissions consultant, Columbia University alumna, and former English teacher, gives you the tools to write impressive college essays.
A Free Look Inside the Course
An Introduction to College Essays
"I truly believe my essays were an essential part of my application, as Kelly helped me write outside my comfort zone and fostered an honest and supportive environment."
— Alexandra, Tufts, Class of 2025


"I wanted to reach back out to you and let you know that your essay advice helped me get into my dream school, NYU, yesterday! Thank you so much for your suggestions! I believe they definitely helped my essay stand out."
— Paige, NYU, Class of 2025 
"Kelly helped throughout the entire application process starting with choosing colleges to completing the final draft. She has insight into the college app process and her essay edits were always prompt and helpful. She helped make the process more manageable for me, and I made it into one of my top choices with her guidance!"
— Cornell Student, Class of 2025
Essay Goals & Topics to AVOID
Start the course by learning how to approach college essays for the Common Application. Kelly discusses how long the college essay should be, which topics to avoid, and breaks down each of the seven essay prompts for the current 2021-2022 admissions cycle.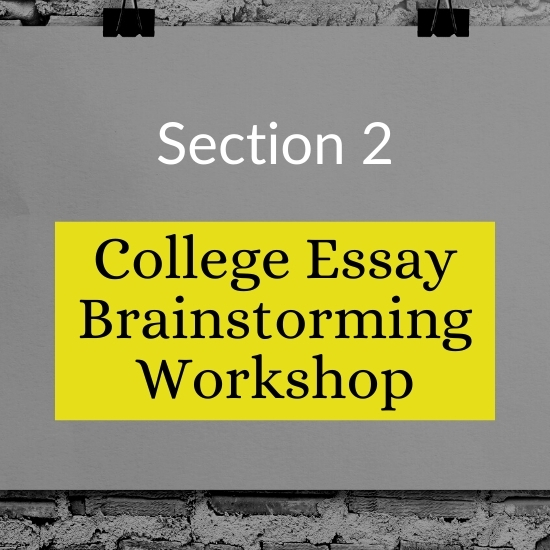 5 Brainstorming Exercises
Download five expertly crafted brainstorming exercises that will allow you to discover a compelling essay topic. In this section, Kelly models each exercise using essays from her previous students who were admitted to top schools across the country.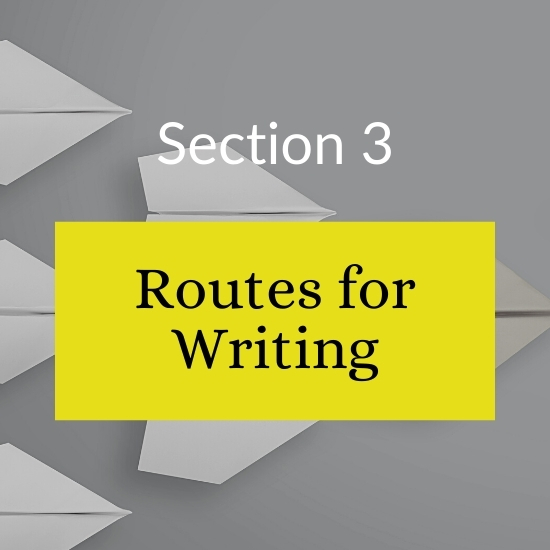 How to Approach the Outline and Drafting
Now that you have chosen a unique and engaging college essay topic, learn how to develop a detailed outline and draft your essay using Kelly's Routes for Writing exercises. In this section, Kelly details how writers take their essays to the next level by incorporating specific examples, strong diction, vivid anecdotes and dialogue.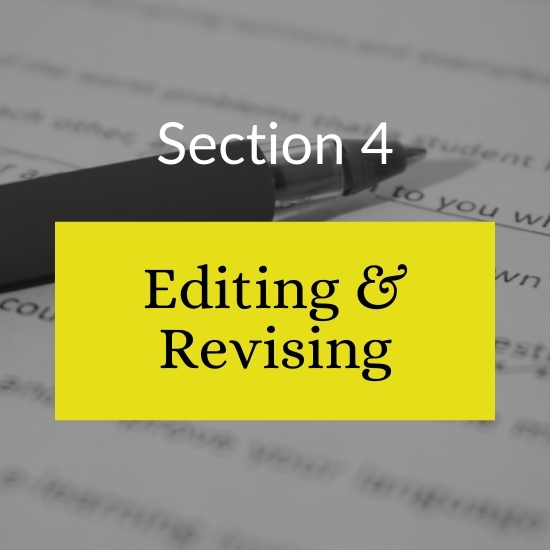 How to Edit and Revise
Kelly teaches how to effectively edit college essays using real essays from former students who were accepted into their dream schools. She also reviews common writing errors and demonstrates how to trim down lengthy essays to ensure they are within the range of the suggested word count.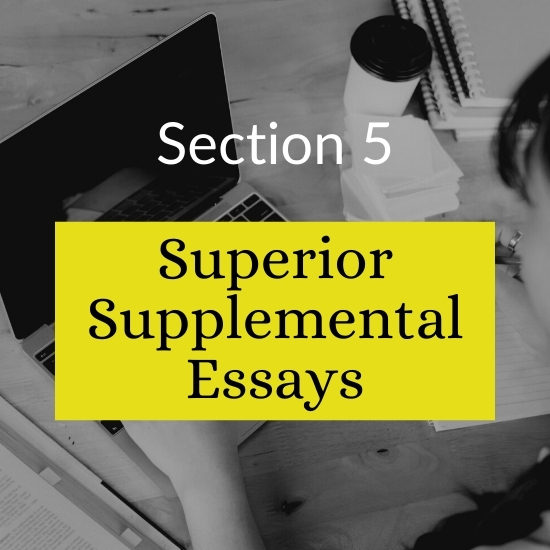 A Deep Dive Into the Different Supplemental Essays
Including outstanding supplemental essays in your application can help lead to admissions success. In this section, Kelly takes you through five supplemental essay writing workshops, complete with stellar essay samples and downloadable writing exercises that allow you to develop strongly written, memorable supplemental essays.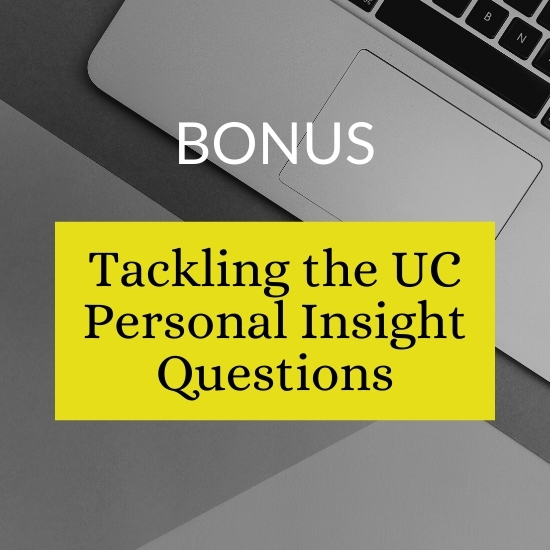 Kelly Shares "Personal Insight Questions" (PIQs) from the UC Application
The UC system is more popular than ever, and many of Kelly's clients have been accepted to UCLA and UC Berkeley. Kelly reveals what worked for her clients and also teaches you how to repurpose supplemental essays for the UC applications in an effort to save you time this admissions season.
Included PDF Resources & Downloadables
2021-2022 Common App Essay Prompts
ACCEPTional PIQ Essay Exercises 
Brainstorm Exercise #1 - Know Thyself
Brainstorm Exercise #2 - Remember When?
Brainstorm Exercise #3 - Time of Your Life
Brainstorm Exercise #4 - Let the Words Move You
Brainstorm Exercise #5 - Be Kind, Please Rewind
College Essay: An Overview
Cutting Down the Essay 
Demystifying the College Essay Process
Editing Checklist
Routes For Writing
Supplemental Essays FAQ
Supplemental Swagger - ACADEMIC INTEREST
Supplemental Swagger - BOOKWORM ESSAY
Supplemental Swagger - COMMUNITY ESSAY
Supplemental Swagger - EXTRAORDINARY EXTRACURRICULAR ACTIVITIES
Supplemental Swagger - WHY US?
BONUS: ACCEPTional PIQ Essay Exercises (UC Application)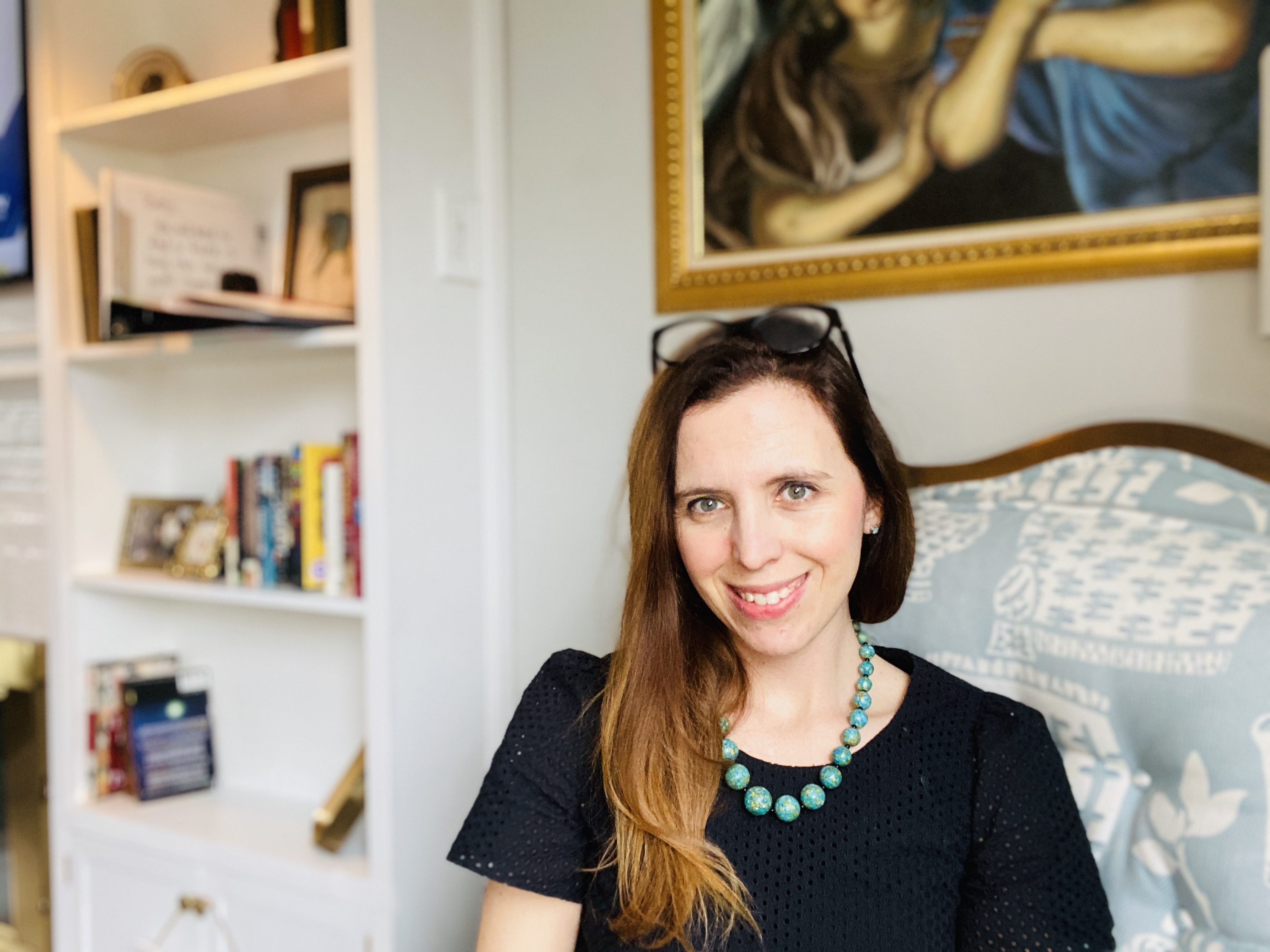 About Course Creator Kelly Chester
Kelly Chester is a college admissions consultant and the founder of the Application Workshop. After receiving her graduate degree from Columbia University, she taught English at several competitive Manhattan private schools. In 2007, the New York Times described her teaching as being "on a level that most college professors might envy." She founded the Application Workshop after noticing that many college consultants lacked the pedagogical background necessary to motivate and inspire students to craft essays and applications that would resonate with admissions officers. Her proven success rate has provided her with a nuanced understanding of what competitive colleges look for in their applicants, which is why over 90% of her students have been admitted to at least one of their top three colleges each year.
"I got into Harvard, UPenn, Duke, and more and wanted to thank you so much. I watched all of your videos last fall during application season."
— Harvard Student, Class of 2024
Cut through the competition by developing authentic, impactful personal statements and supplemental essays that will leave a lasting impression with admissions officers. 
Other Courses in The ACCEPTional Applicant Series
EXAMPLE