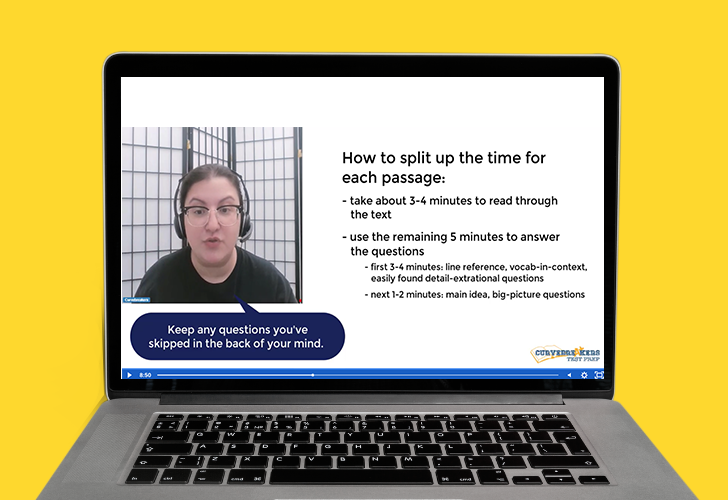 The most effective ACT Reading strategies to get you ready fast.
Feel good about your ACT prep
❝You can tell Curvebreakers is invested in my daughter's success, not only by getting the best score she can, but also in making sure she is confident and comfortable with the material.❞
❝I strongly endorse Curvebreakers! Nick worked with my son in prepping for both the SAT and ACT. My son immediately connected with Nick, which resulted in him achieving excellent scores on the exams. Curvebreakers helped him get into one of the top business schools in the nation. Thank you!❞
Easy to Complete & to Apply New Skills
The ACT Reading Strategy Course is a part of the full course, ACT Strategy Accelerator Course. It provides students with an overview of the ACT Reading section, how to read through and mark up passages, how to prioritize questions, and much more.
When you enroll in this course, your progress is saved and you can return at any time to continue.
Learn ACT strategies from top instructors at Curvebreakers, including 'Nick The Tutor' and Pro Tutor Brittany Verlezza.
ACT READING Strategy Course Curriculum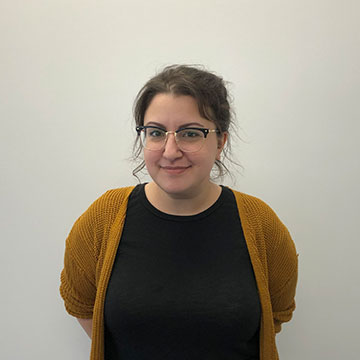 Course Instructor:
Brittany Verlezza
B.S. Mathematics, Stony Brook University
Brittany has been working as a tutor, both privately and professionally, for more than 10 years. She began to develop a love and knack for teaching while working as a teacher's assistant at Stony Brook University, where she earned a Bachelor's Degree in Mathematics in 2011. Following graduation, she held multiple positions in higher education, working at Long Island University's learning support center, and later going on to work as an adjunct math professor at St. Paul's School of Nursing. She has worked with students of all ages and learning styles, and is excited to provide students not only with the skills and knowledge required to tackle their SATs/ACTs, but the confidence needed to perform well in what can be a high-stress setting. Brittany scored in the 99th-percentile on the SAT and ACT as well.
Strategy Focused
Includes strategies like how to prioritize the questions and manage time effectively, do's and Don'ts for each in practice with a sample passage, and much more.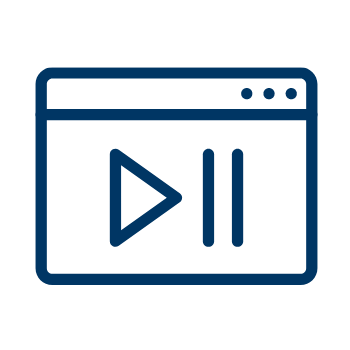 Video Instruction
Includes 7 videos with a total course run time of 1 hour and 13 minutes.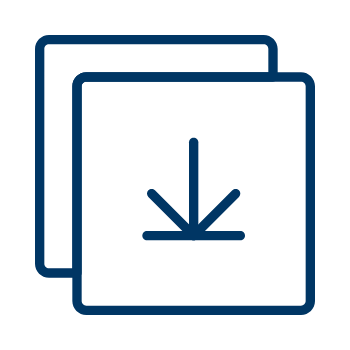 PDF Downloads
2 Downloadable PDFs with general strategies, important exam information relating to the reading section, and essential ACT Reading strategies
Frequently Asked Questions
When will the course become available?
The course officially launches on March 3rd, 2021. A pre-sale starts on February 24th where the course will be available for $13.99. On March 3rd, students who enrolled during the pre-sale will gain access to their course.
How is this course different from other online ACT courses?
Many ACT courses have students practice very many practice questions without the students ever learning why they are doing the practice questions or what the strategies are that will help them on a test they've never taken. This course focuses solely on the strategies and tips to improve your score, specifically the ACT reading section.
Whois the course instructor?
Nicholas LaPoma is an instructor at Curvebreakers, a tutoring company located in Long Island, NY. Nicholas LaPoma is also the owner and and founder with over 10 years of tutoring experience. 
How long does it take to complete it?
The course contains approximately 7 instructional videos that range from 15-30 minutes in length. The ACT Reading course offers app. 1 hour and 13 minutes of instruction, which students can complete within 1-2 days and re-watch it as the need to.
Who is this course ideal for?
All Students!

Students who are just beginning their prep will find this a great introduction to the exam and can use the different strategies they learn here throughout their test preparation. Students can also revisit the course in the final weeks leading up to their official exam for a review the most essential information.

Students already tutoring privately or attending a class will find this course to be a perfect supplement to their preparation.
My exam is in 1 week - will this course still be helpful or is it too late to enroll?
It is not too late to enroll. Because the course contains several videos broken into specific topics & strategies, the course is also very useful to students looking for a comprehensive review of the ACT Reading section before their official exam.