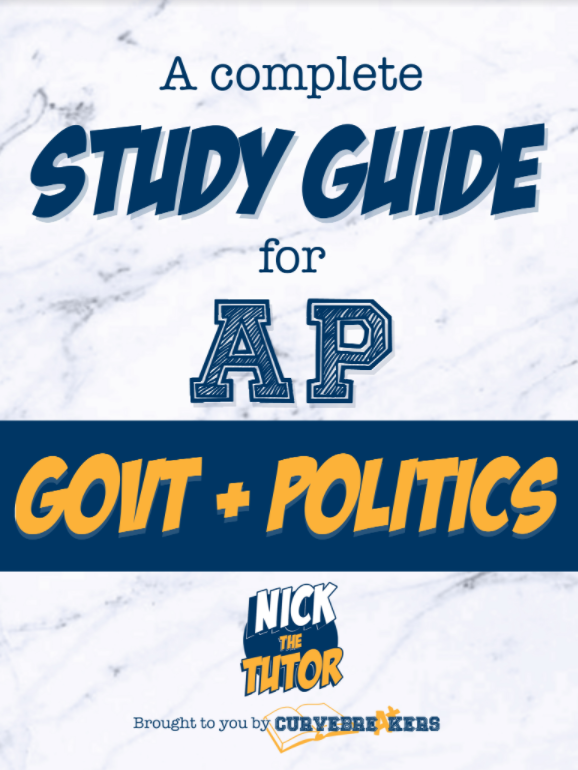 AP Government & Politics
Your AP Government & Politics Study Guide Includes:
⭐ Specific strategies with test-taking tips, how to focus your studying, and how to answer FRQs.
⭐ An overview of all topics and percent breakdowns of each.
⭐ Test-taking strategies for both the multiple-choice and short-answer section.
⭐ Details on the important documents/cases you need to know.
Frequently Asked Questions
I won't be taking some of these APs until next year or the year after. Will I still have access to the study guides when I need them?
Yes, after purchasing the bundle, you'll have unlimited access to each study guide. 
Can I download the study guides?
Yes, all study guides can be downloaded and saved to your device.
Who edited these study guides?
Each study guide is written by an expert on the subject or AP exam. Some of our study guide editors are AP teachers, tutors, or college students specializing in these subjects. 
What is included in the new strategy section?
Each study guide includes at least one page of strategy content. Students are directed how to best spend their time preparing for the exam, and how to effectively manage their time during the exam. For the free-response sections or written portions of the exam, AP exams experts suggest how to craft your response to earn the most points. 
Does Nick The Tutor offer additional help for AP exams? 
"How to Get a 5" online video course is available for AP US History and AP World History. There is also a short video course for AB/BC Calculus Short Answer Review. Through Nick's company Curvebreakers, 1-on-1 tutoring is available for AP exam prep. Call (516) 728-1561 to learn more.