Live, Virtual Bootcamps and Crash Courses with Curvebreakers
Join the team at Curvebreakers for live instruction that is designed to help you review for your upcoming SAT or ACT exam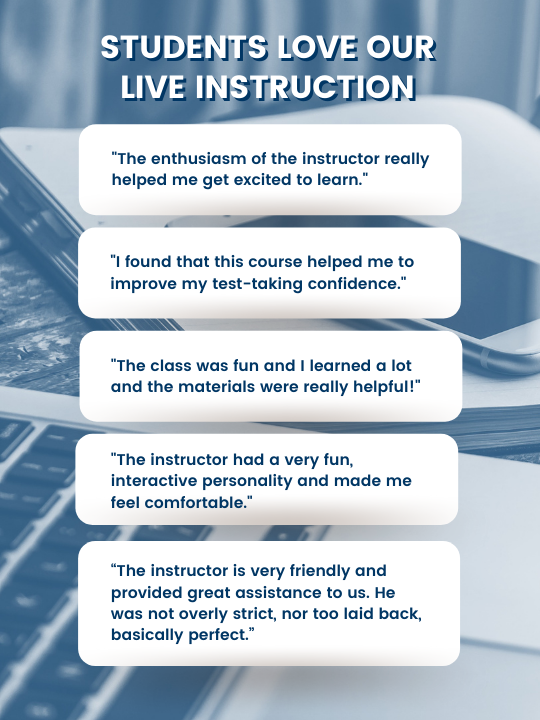 The Benefits of Live Instruction
At Curvebreakers, we believe that students can improve through self-studying if they have the right resources. But we also recognize that self-studying has its limitations, and our live instruction helps students see further improvement in their scores.
Working with an instructor gives you an added level of guidance and structure that is difficult to imitate on your own. Our instructors are test experts who all personally scored in the 99th percentile, making their insight all the more valuable. Take advantage of this opportunity to ask questions, apply strategies, and learn from new perspectives.
Join us for one of our live, virtual bootcamps or crash courses, scheduled around the upcoming official SAT and ACT exams.
Supplement Your Live Instruction with Our Strategy Accelerator Courses